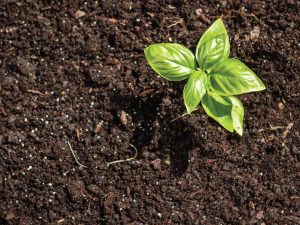 "And the very God of peace sanctify you wholly . . ." 1 Thessalonians 5:23 (KJV)
To sanctify is to make holy. It means to be dedicated or consecrated to God so that we would belong completely to Him.  To be holy is to live a life in conformity to God and not to the world.  Even as Jesus prayed, we are to be "in" the world but not "of" the world. God has already made us holy through what He has done for us in Jesus Christ.  When we receive Jesus by faith we are redeemd and regenerated (given a new birth and become a new person). Through faith in Jesus Christ we are cleansed of sin and given the Holy Spirit so we can begin to live a godly life instead of a worldly life.
1 Thessalonians 5:23 tells us that we are to be wholly holy (New King James Version). The word wholly means completely, entirely, totally, utterly, in every respect. So, if the very God of peace is to sanctify you wholly, that means God will make you entirely, completely, totally, utterly and in every respect holy. The word translated wholly in this verse is the combination of two Greek words: holos and telos. Holos means whole or complete and telos means a goal or end or completion of something. To sanctify you completely, or wholly is to fulfill the goal or intention God has for your life.
The goal or end result of faith in Jesus is to be like Jesus—to be conformed to His like­ness (Romans 8:29). 1 Thessalonians 5:23 says the very God of peace will sanctify you wholly. The Hebrew word for peace is Shalom. Shalom means more than peace.  It means wholeness in every
respect—physically, emotionally and spiritually.  It means to be a whole and complete person as God intended us to be. So to be wholly holy is to be all that God intended and meant you to be.  The good news is that God promises that believers will be sanctified wholly at the coming of our Lord Jesus Christ. (1 Thessalonians 5:23-24)